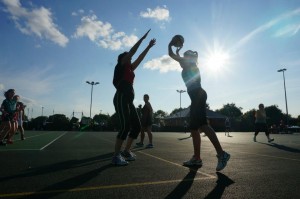 29th September 2017
2017-18 season fixtures now available. Please click on Avon league 2017-18
2017-18 Fixtures –  Click Here

14th August 2017
2017-18 Season – U14 and U16 training starts on Wednesday 30th August. U12 training starts on Wednesday 6th September
10th March 2017
DATE CHANGE – Fixtures originally scheduled for 26th March (Mothers Day) will now be played on 2nd April. Timings remain unchanged
5th January 2017
Fixtures for 2nd half of season now available to view on individual team pages under Avon League
3rd October 2016
U16, U14 and U12 fixtures now available to view on individual team pages under Avon League
Click here
5th September 2016
Avon Junior League Seeding Competition Dates 2016-17
U16 Seeding Tournament will be held at Abbeywood School on Sunday 18th September 
U14 Seeding Tournament will be held at Bradley Stoke Community School on Sunday 25th Sep
U12 Seeding Tournament will be held at The Jubilee Centre on Sunday 2nd October
4th January 2016
***IMPORTANT *** League fixtures for the 2nd half of the season are now on individual team pages
Venues remain the same for the rest of the season. Please note dates and times have may have changed from those originally issued at the start of the season.
23rd November 2015
IMPORTANT ANNOUNCEMENT – Junior matches will NOT be held at The Grange for the rest of the season
For Health and Safety reasons, Avon League have taken the decision to stop using the courts at The Grange for all junior and senior matches for the rest of the season. Junior matches will now be held at the following venues:
ALL U12 matches – Sir Bernard Lovell School
ALL U14 matches – Bradley Stoke Community School
ALL U16 matches – Abbeywood School
This means that there will be some changes to match times from those previously published. Please see individual pages for updates for each team.
6th October 2015
All 2015-16 fixtures are now on the website.
Please see individual team pages.
Please note – some of the dates have changed!
28th Sep 2015
U14's and U16's matches start this Sunday, 4th Oct. U12's proposed start date is Sunday 18th Oct
See Avon league 2015-16 season page
22nd Sep 2015
Seeding competition timings
Under 16's – both teams –  Please meet at 9.30am
1st match for both teams – 10.00am
Finish – 12.30pm
Under 14's – Please meet at 12.30pm
1st match 1.00pm
Finish 3.00pm
22nd Sep 2015

Reminder – Please return all kit forms by Wednesday 23rd September
Please bring to training with payment or email to the club address.
16th Sep 2015

Weather warning for 16th Sep 2015
Unfortunately there is a weather warning in place for this evening – wind and rain. Please wear waterproof clothing!
1st Sep 2015
Seeding competition date changed to 27th September
Please note: change of date (originally 20th September). More information regarding the seeding will be issued nearer the time.
29th Aug 2015
Training starts on Wednesday 2nd September
Hope to see you all there!